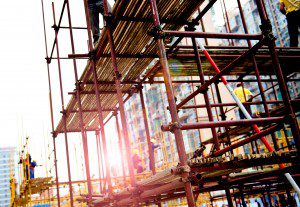 Representatives of the Scottish construction industry will have an opportunity to put their questions to representatives from all the main political parties at a political hustings held by the Scottish Building Federation.
Panel members will include Annabel Goldie for the Scottish Conservatives, Jackie Baillie for Scottish Labour, Jim Eadie for the SNP, Carole Ford for the Scottish Liberal Democrats and Patrick Harvie for the Scottish Greens. Bill Jameson, former Scotsman editor will chair the debate.
Scottish Building Federation managing director Vaughan Hart said, "There have been many policy changes that have taken place over the term of the last Scottish Parliament with a direct impact on the industry and there are likely to be more over the next five years.
"We wanted to give everyone in the industry a chance to debate the key issues affecting our industry with the main political parties running for election.
"The event will be run in a Question Time style format and will feature leading spokespeople from each of the political parties. We're looking forward to some challenging questions and lively debate.
"The hustings is open to everyone, free to attend and I would encourage anyone who has an interest in construction to take advantage of this unique opportunity to debate the issues."
The event will take place at the Grand Central Hotel in Glasgow on Friday, 18 March.