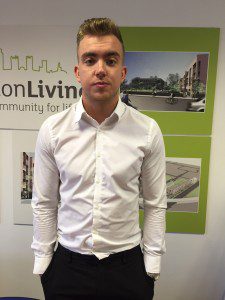 Scottish regeneration firm Urban Union has announced it is to recruit 21 apprentices throughout 2016.
The positions will be divided across three sites, with eight places at Laurieston Living and the company's head office in Glasgow and 21 places at Pennywell Living in Edinburgh.
Urban Union and its sub-contractors will deliver the places, following on from the company's intake of 31 apprentices last year.
Craig Kidd of Urban Union said, "A key part of Urban Union's ethos is to develop and enhance the local areas surrounding our developments and this includes offering and providing apprenticeships.
"We are proud to have delivered 31 apprenticeships over the past 12 months and look forward to working with more young people this year.
"Apprenticeships are the future of the construction industry. With a growing need for more new homes, the industry needs more people on board to keep up with demand.
"We've found working with apprentices to be hugely beneficial – they are enthusiastic and eager to learn and have had a positive impact on the wider team.
22-year-old Connor Keen started with Urban Union in August 2015, working as an administrator and receptionist in the company's head office.
He said, "I applied for the position at Urban Union through the Jobs and Business Glasgow website as I was interested in gaining experience in the development sector.
"I'm enjoying the range of responsibilities involved, from managing customer enquiries and arranging viewing appointments for new properties for sale, to working with different systems."
Craig Kidd added,"Urban Union is committed to ensuring our apprentices as much from their time with us, to help them develop their future career."