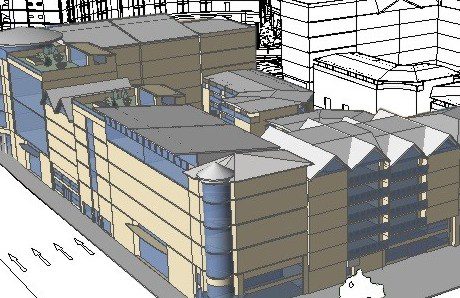 ROBERTSON has been named preferred developer for a £40 million development next to Dundee's new V&A Museum.
The project includes 67 flats for the private rented sector, premium office space and a 120-bed hotel. Dundee is currently embarking on a £1 billion waterfront regeneration redevelopment.
Derek Shewan, chief operating officer at Robertson said, "Dundee Waterfront is an exciting and innovative development project so we are naturally delighted to be selected as preferred developer for this exclusive, flagship development.
"The team behind the Waterfront is ambitious and enthusiastic about this project and we are delighted to be working with them. We are looking forward to delivering something the whole of Scotland can be proud of.
"This development promises to be a high quality addition to Dundee's flourishing Waterfront area and we are looking forward to moving on to the next stage of the project."