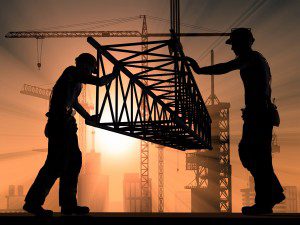 BLACKLISTED construction workers have started to receive compensation payments.
Construction union UCATT said 71 of its members have received a "full and final settlement" for compensation, totalling a combined £5.6 million, from firms involved in the controversial practice.
Blacklisting was exposed in 2009 when the ICO seized a Consulting Association database containing more than 3,000 names, which was used by dozens of firms to vet potential new recruits.
A scheme was launched in 2014 by eight major construction companies to compensate victims whose names were held on the records.
UCATT said the compensation relates to breach of confidence/misuse of private information, breach of the Data Protection Act, defamation and loss of earnings.
Brian Rye, acting general secretary of UCATT, said, "This initial tranche of compensation is the first significant milestone in the battle to win justice for blacklisted workers. I hope that this compensation will provide some recompense for these members who have suffered appalling treatment at the hands of the blacklisters."
UCATT said negotiations are ongoing in dozens of remaining cases. If no settlement is agreed the cases will go to trial. The union is also trying to get a formal apology made in the High Court to the victims of blacklisting.