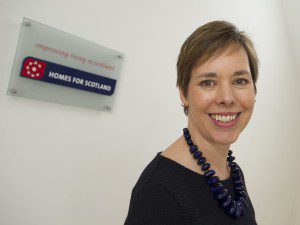 SCOTLAND'S housebuilding industry has warned that the aspirations of many people to own their home are being "stifled".
A Bank of Scotland survey has highlighted that two-fifths of Scottish non-homeowners don't believe they will ever be able to afford their own home.
Nicola Barclay, the new chief executive of trade body Homes for Scotland (HFS), claims more action is needed to ensure Scotland's housing meets the "diverse needs" of the population.
Ms Barclay said, "Whilst it is encouraging that the Bank of Scotland report reveals that younger generations are more optimistic about buying a home, the reality of the situation is that affordability continues to impact on this most fundamental of ambitions. It is therefore crucial that we see a significant increase in the production of all-tenure home building. This is the only way to tackle house price inflation and would also alleviate pressure on other sectors."