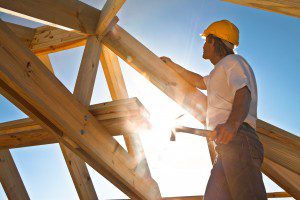 BUILDING apprentice numbers rose by 8% to 1683 last year, according to new figures.
The figures were released by the Scottish Building Apprenticeship and Training Council (SBATC) to coincide with the start of Scottish Apprenticeship Week 2016.
The SBATC said the 2015 registration figure is 29% higher than the number of Scottish building apprentices in 2012, when numbers reached a 15-year low of 1,299.
Despite this positive news, apprentice numbers remain 39% below their "historic peak" of more than 2,700 apprentices registered in 2007.
SBATC chairman Gavin Hay said, "As we look forward to celebrating Scottish Apprenticeship Week 2016, it's encouraging to see a further rise in the number of building apprentices registered by SBATC last year. The industry is continuing to witness a steady recovery in apprenticeship numbers following the severe impact of the recession on apprentice recruitment between 2007 and 2012.
"However, there remains a concern that traditional craft apprenticeships in trades such as bricklaying, stonemasonry and carpentry and joinery are not growing quite as quickly as we would like with much of the growth recorded coming from emerging construction specialist and technician apprenticeships."
Vaughan Hart, managing director of the Scottish Building Federation, who is also Employers' Secretary on the SBATC Council, added, "Apprenticeship Week takes place at a time of continuing uncertainty surrounding the impact of the UK Government's new Apprenticeship Levy on the construction industry. Building employers have real concerns that the additional funds raised through the imposition of the new Levy will not be reinvested back into the industry.
"We remain firmly of the view that the introduction of this new levy cannot be allowed to damage the industry's unrivalled track record of delivery on high quality, skilled apprenticeships in large numbers."