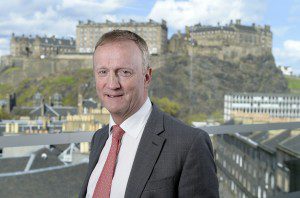 ESH Construction has received national recognition for its Building My Skills programme, which has helped provide young people with the skills to succeed in the construction industry.
At an event held at the Houses of Parliament, Esh Construction won the Inspiring Change in Education Award for the scheme, which provides structured employability skills to students across Scotland and northern England.
The Civil Engineering Contractors Association (CECA) awards were judged by an independent panel of industry experts and hosted by Mims Davis MP.
They singled out the Building My Skills initiative as, after five years of development, it now provides employability skills to 9,320 students in 74 schools, colleges and universities from 27 local authority areas, totalling 49,290 learner hours.
Part of Esh Group, Livingston-based Esh Border Construction launched the programme in Scotland this academic year, and so far, six schools from five local authority areas have signed up.
The scheme involves the company and its partner organisations going into schools to provide career, sector and employment advice.
Esh Border Construction is already looking to double participation in Scotland for the 2016/17 academic year, with sessions in online appearance, workplace conduct, interview skills, and how to put together a CV and covering letter.
The scheme has gathered a host of awards, including Business in the Community's National School Partnership Award and recognition from the Prince of Wales.
Esh Border Construction's regional managing director, Simon Phillips said, "This award is further great recognition for the hard work undertaken by the team at Esh, and the many businesses which support Building My Skills with their time. The programme provides young people with an invaluable insight into the workplace and helps to develop the key skills they will need to thrive in their chosen career.
"It's proved to be extremely rewarding for students and session providers alike, and we look forward to expanding further this year by going into even more schools."