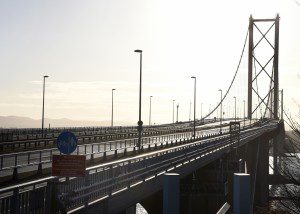 YOUNG women from across Fife are set to take part in an event to encourage them to pursue a career in construction or engineering.
Scotland will celebrate National Apprenticeship Week from February 29. In advance of this, 0ver 40 female pupils from  Auchmuty, Woodmill and Inverkeithing High Schools will take part in a range of practical and interactive activities at the Queensferry Crossing.
The event, on February 19, is being organised by Equate Scotland in partnership with Fife Council, Fife College, the Institute of Physics, Shell's Girls in Energy programme and Fife schools and employers.
Councillor Lesley Laird, Fife Council's depute leader and executive spokesperson economy and planning, said, "Fife's young people have much to offer and modern apprentices are helping create a dynamic and experienced workforce that makes a positive contribution to our businesses and industries.
"This event marks the success stories of women who have already forged a rewarding career in the industry. It also shows that, in terms of getting great skills encompassing many skilled trades, apprenticeships offered by construction and engineering employers are second to none. Having great skills like these is the key to future success and this event could be the perfect platform to inspire many more young women from Fife to come forward and develop their career in construction in the years ahead."
Barbara Melville, project coordinator, Modern Apprenticeships Equate Scotland added, "Modern Apprenticeships offer exciting opportunities for both working and learning in engineering and construction. Young women remain underrepresented in these fields, and strongly benefit from more support and information. This event gives female pupils a real taster of apprenticeship pathways to engineering and construction, to help them flourish in these fields"