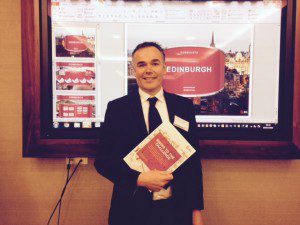 NEW research has revealed Scotland faces an "enormous challenge" to build the homes needed for a growing population.
Rising to the Challenge, a new report from property firm JLL, warns that the nation is not building enough homes to meet demand or the Scottish Government's recommended targets.
The number of households in Scotland is forecast to rise by approximately 74,000 by 2020. JLL believes these numbers will create demand that "far outstrips the supply" of additional housing. The firm also thinks a rise in development activity will lead to even greater competition and pressure between demand and available supply in the sales and the lettings markets in Edinburgh and Glasgow.
Jason Hogg, director of JLL's residential team in Scotland, said, "2016 will be a year of challenging questions rather than unbridled forward momentum. And there are several questions on a variety of residential issues which need addressing.
"The greatest challenge is how the housebuilding industry and the Scottish Government will move towards building the greater volume of homes the country needs. Development activity is better than three to four years ago but still nowhere near the 23,000 homes a year target. The Scottish Government is allocating funds to assist, but we believe closer collaboration with the industry, more innovative and more directly beneficial initiatives as well as higher funding need to be considered if the housing shortfall is to be addressed.
"2016 will also bring into play legislation that will rebalance the private landlord and tenant relationships. However, we will have to wait and see whether there are any wider market implications or whether any local authorities will use their rent cap powers."