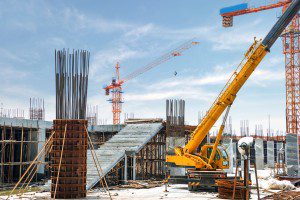 THE Scottish Building Federation has launched a "five pillar plan" to support the construction sector ahead of this year's Scottish Parliamentary elections.
The SBF said its "manifesto" had been developed over recent months in consultation with its members. Key areas examined include procurement, skills, training and recruitment, planning and building control, capital investment and energy efficiency.
The manifesto includes proposals for new guidance on revised procurement thresholds, rationalisation of the use of guarantee bonds and the phasing out of bank guarantees which the SBF claims can have a "major negative impact" on the cashflow of smaller firms.
The SBF also wants to see the employed status of indentured apprenticeships to be protected – and any moves to dilute craft skills through the introduction of Foundation apprenticeships in schools to be opposed. The organisation is calling for construction to be promoted in schools as a positive career choice and reassurance that revenues raised by the UK Government's new Apprenticeship Levy will be reinvested into apprenticeships.
Planning proposals include "better resourcing of planning departments, more transparent decision-making, innovative funding and better coordination of infrastructure that enables development and potential outsourcing of building control functions to approved certifiers as a means of speeding up decision-making and improving consistency". The SBF also wants greater priority given to housing during the next Scottish Parliament.
Scottish Building Federation managing director Vaughan Hart said, "This manifesto is the result of extensive consultation with our members throughout Scotland and reflects the issues and priorities they would like to see addressed by the next Scottish Parliament. Taken together, we believe the recommendations outlined in this document will contribute positively towards delivering sustainable long-term growth in the Scottish construction industry. That would be of benefit not only to those working in the industry but to the Scottish economy as a whole.
"Our intention is to use this document as the basis of discussion with candidates from all political parties in the lead-up to the Scottish Parliament elections in May. Hopefully, those reading it will find it to be a useful and constructive contribution to policy debate during the forthcoming election campaign."