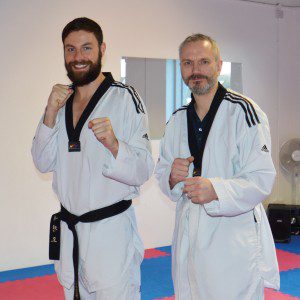 Springfield Properties is sponsoring Taekwondo athlete Damon Sansum in a bid to boost his chances of medal success at the Rio Olympics this summer.
Elgin-born Damon is currently ranked third in the world. He has won 16 medals, including seven golds, since being recruited by Team GB in 2011.
With Springfield Properties chairman, Sandy Adam, closely invested with sports as plans for the new Moray Sports Centre progress, he wanted to support Damon where possible.
Springfield managing director, Innes Smith said, "Damon is a fantastic role model. His success is the result of hard work and determination. He faces every challenge head on and gets results. We are delighted to be working with him as he takes on his latest challenge to become a member of Team GB in Rio 2016."
Damon added, "The sponsorship from Springfield will make all the difference for me. I'll be able to concentrate on my intense training which will help my chances of taking a gold medal back home to Moray.
"Team GB won't announce who will be competing in the Olympics until June. Their decision will be based on how I perform at the Sport Election Tournaments, a series of four competitions, the first of which, The Dutch Open, will take place in March.
"I'm so excited but nervous at the same time – winning a gold medal at the Olympics would mean everything to me. All I can do is my best, I want to make my friends, family and Scotland proud."