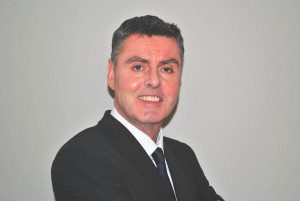 THE Construction Industry Training Board (CITB) has appointed a new strategic partnerships director for Scotland.
Ian Hughes is joining the CITB from Glasgow Caledonian University, where he has worked as deputy director of development for the past three years.
In his new role, Ian will work with employers, federations, local and national stakeholders and the Scottish Government, to ensure that the construction industry has the skills and talent that it needs.
The University of Glasgow graduate has 25 years executive experience in both the public and private sectors.
Commenting on his new role, Ian said, "I am pleased to join CITB at a time when the organisation is pushing ahead with a vision to increase and enhance its support within the construction industry in Scotland.
"There are clear opportunities to support industry through enabling and investing in training, and by collaboratively positioning the construction sector as a key economic driver within Scotland."
Andy Walder, education, training and skills development Director at CITB, added, "I am delighted that Ian is joining us.
"He will engage at the highest levels in order to influence policy and funding decisions for the benefit of the industry, and will ensure that construction becomes a sector of choice for young people."