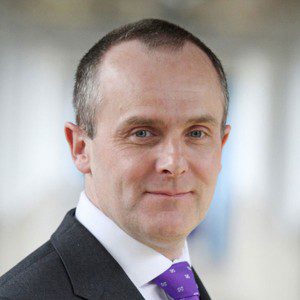 hub North Scotland has appointed a new chairman.
The company, which manages a variety of community-based developments across the north of Scotland, has appointed Andrew Richmond.
Richmond will take over the post from Jim Royan, who has been in charge for the last four years.
Speaking on his new role, Andrew Richmond said, "I'm thrilled to be joining hub North Scotland at what is a key time in the development of a number of the organisation's projects across the territory it operates within.
"This role presents me with a fresh challenge and I am looking forward to being a part of hub North's future successes in the coming months and years. The underlying aim of hub North is to provide communities across the north of Scotland with first-class facilities that they can be proud of for generations to come and I'm excited to play a part as these continue to come to fruition."
Angus Macfarlane, chief executive of hub North Scotland, said, "Andrew's appointment to the hub North board follows the recent handover of two of our most high-profile education projects to-date and with a number of other developments currently in the construction phase, we are looking forward to adding to this throughout the forthcoming year.
"Andrew's expertise within the healthcare and private equity industries will no doubt be an asset to North Scotland, with the next 12 months shaping up to be a fruitful and exciting period for the organisation."
hub North Scotland's current projects include the new Inverness Royal Academy, Wick Community Campus and Noss Primary School.