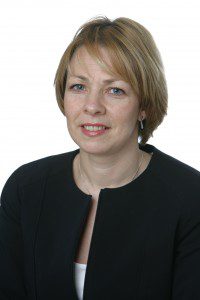 By Lorraine Macphail, Head of Property & Construction for Grant Thornton in Scotland
DESPITE being one of the hardest hit industries during the recent downturn, Scotland's property and construction sector is now showing impressive signs of recovery.
The skills shortage and gender inequality however remain key issues, impacting the speed at which it will fully recover from the recent decline.
Reducing the skills gap and improving gender equality go hand in hand, particularly in typically male dominated industries.
Whilst businesses need to attract and invest in young people of both genders, improving the male-female balance will provide huge benefits to both individual companies and the industry as a whole. Although gender equality across the business community in general remains a key issue, leading independent 'think tank', The Smith Institute, found that women only represent around 11% of the UK construction sector workforce.
Improving perceptions that the sector is 'female friendly' could in theory double recruits and widen the industry's skillset.
For generations, the construction sector has been seen as a 'man's world' with stereotypical wolf-whistling builders creating an intimidating environment for female workers.
Of course, that's an unfair typecast however these perceptions alone can deter any women from wanting to work in the industry.
A lack of female role models doesn't lessen these perceptions either, whether it be in physical roles like labourers and brick layers, or qualified positions such as architects, surveyors and engineers. Of those women influenced by a family member to join the industry (90%), fathers of 50% also worked in construction.  Increasing the number of women in the industry, providing opportunities to develop and shouting about their success, will create strong role models in the future for young girls considering a career in construction.
A small female workforce is perhaps at risk of conforming to male behaviour, creating a continuous circle whereby young women are not enticed to join or stay in the industry, which again decreases the number and quality of female role models for the future. However, attitudes are changing and steps are being taken to enhance the industry's image and modernise its culture.
Modern apprentices continue to be gender segregated – in 2012, women accounted for only 2% of engineers in training but 93% of hairdressers  – however we are seeing doors being opened for more young female school leavers who might be considering an apprenticeship in construction or other male dominated industries.
It's about raising awareness of what opportunities are available and changing perceptions that these career paths are not 'female friendly'.
In an effort to tackle the skills shortage and improve the gender balance in typically male industries, the Scottish Government has invested £125,000 to boost apprenticeships for girls and attract thousands of highly-skilled female workers. Furthermore, thanks to a £500,000 boost, Skills Development Scotland is to develop an "equalities action plan" which will include work on gender issues.
Industry events developed with young females in mind, such as the induction event organised by Equate Scotland and CITB last month for women currently studying pre-apprenticeship construction courses, give them a chance to meet role models and learn about what opportunities are available.
It's also important that steps are taken to retain skilled and experienced female professionals in the industry. Equal pay and opportunities; family accommodating and flexible working practices; and confidence that maternity leave will not hinder career development and opportunities will play a huge difference in encouraging women to not only stay with their existing company, but also continue to work within the industry.
Attracting young women into the construction industry will help to reduce the skill shortage, and in turn support the continued recovery of the sector but retaining quality, experienced workers, regardless of gender, will make a huge impact on the integrity of the industry for years to come.
Investing in the next generation, changing attitudes and creating a more 'female friendly' culture is vital to long term survival of individual businesses and the industry as a whole.