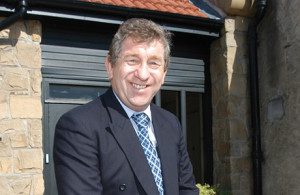 SELECT, the campaigning trade body for Scotland's electrical sector, has started a Scotland-wide campaign to alert landlords and tenants to an important looming deadline.
From December 1 this year, landlords will be required to conduct five-yearly electrical checks of the fixed wiring and any electrical appliances in privately rented homes. These checks must be conducted by appropriately skilled persons and the accompanying guidance lists those employed by SELECT member companies as professionals who are qualified to meet this requirement.
SELECT will be running a series of radio adverts across the Scottish independent radio network advising of the changes and directing landlords to its new website, needanelectrician.scot. The organisation will also be undertaking advertising via Pay Per Click on Google and running a competition for landlords via its Twitter feed.
Alan Wilson, head of membership and communications at SELECT, explained, "The issue of electrical safety has been an important topic for landlords since Scottish Government statistics have shown that 69% of all accidental fires in Scottish homes are caused by electricity. It is important that we get this message out across the board, and radio adverts are a particularly suitable medium, since they will be broadcast to tenants as well as landlords.
"We are very keen to stress that, as well as landlords protecting themselves by becoming compliant with the new legislation, tenants should be aware that they should ask for a copy of the electrical safety check as soon as it is done."
The recently amended Housing (Scotland) Act 2006 includes statutory guidance on electrical installations and appliances in private rented property to ensure that a rented house meets the "Repairing Standard" at the start of and throughout any tenancy. This includes a requirement for landlords to ensure that the installations in the house for the supply of electricity, the electrical fixtures and fittings and any appliances provided by the landlord under the tenancy are in a reasonable state of repair and in proper working order.