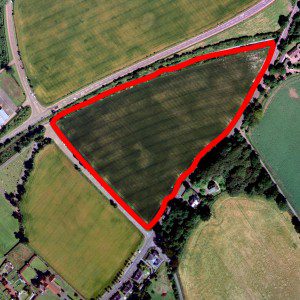 BANKS Property has announced that it expects to submit a planning application for a new residential development in Midlothian consisting of around 100 homes.
The plans were recently announced in a Proposal of Application Notice, submitted to Midlothian Council. The proposed development is in the village of Rosewell.
Occupying the 12.6 acre 'Doctor's Field', it will comprise much needed new family homes in a sustainable expansion of the historic village. The firm says the development is expected to provide a range of homes from high quality three, four and five bedroom family homes to affordable starter homes.
Banks Property is hoping construction can start late next year, subject to planning permission being granted. The project will follow up on the successful neighbouring Roselea development of 63 homes, realised through a partnership between Banks Property and Miller Homes.
Once the detailed plans are finalised, an exhibition will be held in the village to showcase the development and give the local community the chance to see the plans first.
Colin Anderson, director of Banks Property, said, "This is a hugely positive development for the area. Demand for new homes within easy commuting of Edinburgh has outstripped supply, pushing up prices and making homeownership challenging for many. Developments such as this one at Rosewell are therefore essential to keep prices down and give hope to young families and people looking for a good quality, affordable home in an excellent location.
"Banks Property is committed to sustainable development and this means that as well as creating a wonderful environment for families to live and work in, we intend to maximise the use of local contractors and businesses, to ensure the biggest economic benefit is delivered locally."