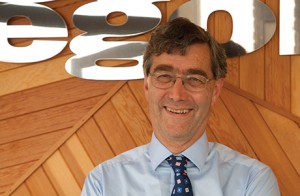 OREGON Timber Frame Ltd says it is on track to double its turnover thanks to an ambitious investment.
The firm has purchased the former Co-op furniture retail store in Selkirk adjacent to its present manufacturing facility.
The 56,000ft2 building has received planning permission for conversion to manufacturing premises, which will supplement existing capacity.
In the previous year, the company built and equipped a new 16,000ft2 factory in Selkirk so the latest acquisition will allow it to continue to grow to meet demand in the housing market.
The trading results for the year to December 2014 have been filed and show that turnover has increased to £15 million and profits of £506,000 were earned.
Chairman Roderick Lawson said, "The company is experiencing a high level of growth in the current year, and we are very pleased to have made this purchase, as it allows us to continue to increase capacity.
"The housing industry remains busy and besides expansion plans by our existing customers, there are UK housebuilders starting to use timber frame as an alternative to brick and block.  With supply chains increasingly stretched by shortages of skills and materials on site, we believe that we can offer a dependable system and maintain service levels through controlled growth in the years ahead."
Oregon also recently announced the appointment of George McKinlay as a director of the company. Mr. McKinlay joined Oregon in March 2003 as a contract manager, and was promoted to construction director of Oregon Contract Management Ltd, Oregon's building subsidiary, in June 2014.
Kenny Dunkley, joint managing director said, "This latest appointment to Oregon's main board reflects the increased level of activity presently being experienced by the Group and the importance of the construction service to our clients."