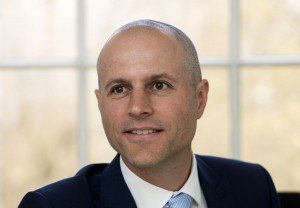 By Ian Eker, director of Construction & Property for recruitment firm Hays in Scotland
RECENT reports suggest that construction activity in Scotland continues to rise but, unfortunately, the limited pool of skilled workers is still a problem for many employers.
In some cases, this is threatening their ability to deliver projects adequately and on time, especially in the housing sector.
Recent research from Hays suggests that up to two-thirds of construction professionals are concerned about whether their skills will be required in the future, but only one third are doing anything about it. This presents a challenge for employers who need to ensure they have the skilled workforce they need now, and into the future.
So how can you find a satisfactory balance between fulfilling current roles and developing new skills?
We found that there is quite a big difference between how proficient employers deem their workforce to be, and how employees themselves rate their skills.
According to the report, Hays Construction and Property Capability Gap 2015, almost two thirds (63%) of construction and property professionals are taking steps to develop their industry knowledge, particularly in compliance and legislative frameworks, IT skills and commercial awareness. However, very few are focusing on developing literacy skills, which was one area of particular concern amongst employers, along with problem-solving and communication. At Hays we call this the 'capability gap'.
If you're an employer it's important to let your employees know what skills they should spend time developing which are going to be beneficial to them, to you, and to the construction industry in the future.
Make sure you identify the capability gaps that are unique to your organisation, then prioritise and tailor training programmes accordingly.
Day-to-day work commitments will always take priority over skills development, but try not to make this a barrier to taking action. It's important to find a balance between productivity and skills development.
The research showed quite polarised views between employers and employees on this topic. For example, 53% of construction professionals felt that restricted budgets were the main reason for lack of skills development, with only 22% of employers feeling the same. Only 8% of employers felt there were shortcomings in the provision of professional development, compared to one in five (21%) professionals.
If you're trying to develop future leaders encourage them to read industry news, attend industry events and think about establishing a mentoring scheme. Or enhance your workforce flexibility by transferring employees between different functions to broaden their knowledge and experience.
If you need to recruit, think about it in the long term. Recruit people with the potential to develop or upskill, apprentices, or people with transferable skills that will help to create a pipeline of professionals to support your organisation going forward in an increasingly competitive market.
Invest in talent and help close the gap.