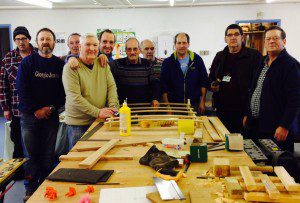 Esh Group has launched its fourth community bursary scheme, which the firm says offers much-needed support to local groups.
Esh Communities offers grants of up to £1000 for projects which are in keeping with the construction specialist's core values. Since its inception, the scheme has awarded 93 organisations over £90,000 – with successful applicants receiving an average of £980.
Applications are sought for projects across Scotland, the North East, Yorkshire and Humber, the North West, which align with at least one of the following core values:
Improving the quality of life for local residents
Supporting disadvantaged or vulnerable communities
Increasing prospects of becoming employed
Promoting equality by engaging minority and hard to reach groups
Simon Phillips regional managing director, Esh Border Construction, explained, "We set-up Esh Communities to engage with the local community and help provide funding for projects and initiatives which really make a difference to local people. That support can have a hugely positive impact on communities and that is great to see. I would encourage everyone involved with community projects and initiatives to think about applying."
Esh Communities application forms can be completed electronically at www.eshaddedvalue.co.uk
Final applications should be submitted by noon on Friday 27th November 2015.