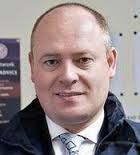 Allan Callaghan, Cruden managing director, has welcomed the news that the Scottish Government has exceeded its five-year target of delivering 30,000 affordable homes by March 2016.
"The Scottish Government had already listened to the construction sector earlier this year when it announcement its aims to exceed initial predictions in the construction of 30,000 affordable homes by the end of this parliamentary term," he said. "With it now being confirmed that this target has indeed been exceeded, the Government and Scottish construction firms deserve praise for their activity and actions which have helped to reach this milestone.
"At Cruden, we have played our part in this construction where possible. Our work on The Athletes' Village as part of the City Consortium has led to the transformation of the former Commonwealth Games site into a vibrant new community with 300 private homes and 400 homes for social rental.
"These properties are 40% more energy-efficient than traditional Scottish homes thanks to the site's state-of-the-art energy centre which provide a constant supply of hot water and sees residents benefiting from much cheaper energy bills, as well as reduced carbon emissions, helping to illustrate not only our commitment to affordable housing, but affordable housing which combines energy efficiency.
"Our ongoing work at King's View, a development being constructed on a brownfield site in one of Glasgow's eight Transformational Regeneration Areas, has also gone a long way in meeting the demands of Glasgow's housing requirements. Once complete, this mixed tenure development will support 100 socially-rented homes for GHA and offer 55 affordable homes for sale.
"Construction remains a key driver for growth within the Scottish economy and now is the time to further build on the Scottish Government's announcement. New funding will help support maintaining current growth, but we cannot be complacent, despite this positive announcement.  The responsibility falls on every construction operator to innovate and provide solutions and developments which meet Scotland's ongoing housing requirements, helping to exceed targets for years to come."