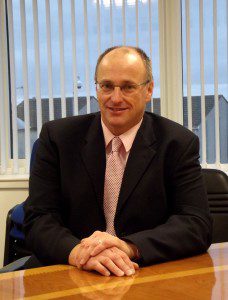 SCOTTISH Housebuilder of the Year, Springfield Properties, has announced the appointment of two new executive members to its board of directors.
Both posts are to be filled by internal promotions. Tom Leggeat has been appointed director with responsibility for affordable housing and Ewan MacLeod becomes commercial director.
Springfield chairman, Sandy Adam, says the appointments bring operational insights and sector knowledge that will support board strategies and help the company achieve its goals. He said, "Tom and Ewan play an instrumental part in delivering our strategies for growth. They make an important contribution in terms of leadership and the financial success of the company. Their experience and knowledge of Springfield, and of the industry, is of immense value to the board as we develop strategies to take Springfield through its next growth stage."
Tom Leggeat, previously partnership director, has developed his career at Springfield. He said, "Over the last 12 years my role has grown as the company has expanded. Affordable housing now contributes around one quarter of Springfield business. With a voice on the board, affordable housing has the potential to add more to the bottom line and to contribute to operational strategies."
Tom graduated from Heriot Watt University in 2001 with a degree in civil engineering and quantity surveying. He worked for three years on commercial and industrial projects before joining Springfield in 2004 as project surveyor. In this time, he and his team have been delivered over 1200 affordable homes.
Ewan MacLeod is also looking forward to the challenges his new role will bring. He said, "The commercial department provides the board with high quality financial, operational and sector information. Now, with greater insight into board requirements, we can better target and refine the information the board needs to steer Springfield through the next growth phase."
Having worked in housing and property development in the public and private sectors for over 20 years, Ewan has experience with local authorities, registered social landlords and main contractors. Starting as project surveyor he has progressed to commercial manager joining Springfield two years ago and heads team of 16 surveyors.
Springfield Properties annual results to May 2014 show profit rose to £4.1m from £3.5m in 2013, and that turnover also increased to £74m from £47m.