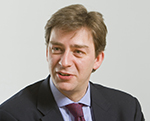 A shortage in the availability of good quality housing in Scotland will be front of mind in Edinburgh next week when a group of leading real estate experts address an audience of property professionals from across Scotland. 
Of particular interest will be the increasing investment opportunities and appeal of build-to-rent developments, the result of an erosion of the traditional first-time buyer market and an explosion in demand for private rental accommodation, which continues to be fuelled by a number of inter-connected factors.These include: a shortage of new housing stock; spiralling sale prices; and the elusiveness for borrowers of pulling together that hefty deposit (on average £50,000) required by lenders. According to a recent PWC report, the current number of private renters is set to rise from 5.4m households in 2014 to an estimated 7.2m by 2025. Furthermore, says the report, these market conditions coupled with demographic dynamics, have conspired to give rise to Generation Rent – that is 50% of 20-39 year olds for whom private rented accommodation is the norm.
Against such a backdrop, experts such as Duncan Sutherland, Regeneration Director, Sigma Capital Group, will argue that these conditions, while disappointing for some desperate to ascend the property ladder, actually present a real opportunity for developers, investors and local authorities to work collaboratively on innovative solutions to develop rental accommodation which offers good returns for the long term to the stakeholders, and creates sustainable stable rather than transient communities because renters love living in it, appreciate it and want to be there for the long term.
Duncan Sutherland has more than a passing acquaintance with the private rental sector. He has developed the overall Sigma Partnership model, working with local government partners, and has been at the forefront in setting up the successful partnerships currently on the company's books, such as those in Solihull, Salford, and Liverpool. Duncan works closely with the government promoting this innovative approach to achieving regeneration and investment. Sigma has also completed an innovative fund for a £1bn new private rented sector housing portfolio for 10,000 houses throughout the UK.
At Property 2015 Duncan will be joined by Ian Mulcahey, Gensler Architects; David Yaldron, Grosvenor Britain & Ireland; James Fennell, Nathaniel Lichfield & Partners; Trevor Williams Lloyds Banking Group; and Colin Innes, Shepherd and Wedderburn, to explore the essential ingredients required to attract the investment into the build-to rent sector and the types of model that will drive the development of new housing.
"Funds are available," said Colin Innes. "Large private debt funds, foreign investors, as well banks are willing to invest in quality assets in the sector. It's up to us in Scotland to cultivate the right conditions for them to park their cash here."
Law firm Shepherd and Wedderburn are hosts to Property 2015, which takes place on Wednesday 9th September at Edinburgh International Conference Centre.