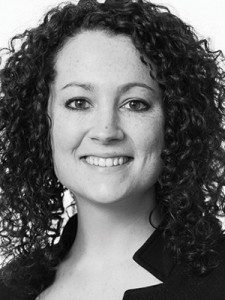 By Jacqueline Cursiter, Senior Associate at law firm CMS
Given the ever present threat of injury and, potentially, loss of life for construction workers, health and safety should remain a key priority for employers. It certainly remains a clear focus of the regulators.
Improvements to the health and safety regime appear to be paying off. Over the course of 2014-2015 there has been a decrease in serious and fatal injuries compared to the past five years. In the last year there were 35 fatal injuries, a figure which is 22 per cent lower than the average figure of 45 deaths from the previous five year period. The latest fatal injury rate now at 1.62 per 100,000 workers, compared to a five-year average of 2.07.
While this is welcome news, it's important to recognise that each of these fatalities represents a family tragedy and the regulators are determined that more needs to be done to lower these statistics.
Earlier this year the Health and Safety Executive (HSE) successfully led a case against Fraserburgh butcher's Bruce of the Broch for a fatality which occurred on its premises in 2009 when a Latvian worker fell to his death when clearing asbestos cement sheets from its roof. The deceased was employed by the company which, although it was primarily a family butchers, was engaged in construction activity, converting one of its premises into residential property.
The company was fined £60,000 after the HSE investigation found that there were not adequate health and safety procedures in place, including the use of equipment which was not suitable for the task. Following the case, HSE principal inspector Niall Miller said, "This type of work should ideally be undertaken without the need to directly access the roof, for example by using a mobile elevated working platform."
The imposition of a hefty fine on a small business underlines the tough approach taken by the regulators across the UK, which is now about to get even tougher to further reduce construction-related injuries and deaths.
Under the new sentencing guidelines proposed for corporate manslaughter, health and safety and food safety offences, large businesses found guilty of the most serious breaches could now face significantly increased sentences.
The British Safety Council proposes to create a more consistent approach to sentencing for both fatal health and safety offences and corporate manslaughter, given their close interplay. Accordingly, large organisations committing corporate manslaughter could face tougher fines of up to £20 million and fatal health and safety offences could also carry fines of up to £10 million.
Definitive sentencing guidelines for these offences are due to be published by the end of 2015, with increased sentences and fines taking effect from early 2016. Although they will apply exclusively to England and Wales, a similar approach is expected to follow in Scotland. The Scottish Sentencing Council is currently recruiting legal members and will be established in October 2015. It will be tasked with producing sentencing guidelines, the publication of which is already eagerly anticipated.
This new landscape will aim to be proportional, aligning the sentencing for serious offences with a defendant's financial means, culpability and likelihood of harm resulting in increased sentences and fines. The Council's intention is that fines are big enough to have a real economic impact to ensure companies put a strong focus on creating a safe environment for any workers affected by its activities.
While these tougher rules are being developed, any companies involved in construction related activities should continue to concentrate on implementing adequate health and safety measures that will protect their workers and the public from injury. This remains an important priority to ensure their business is protected from the impact of negative exposure and financial penalties in the event of a health and safety infringement.