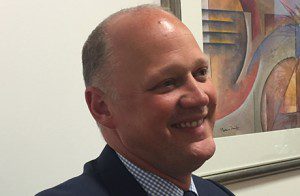 By Paul Dixon, managing director, Munro Group
WHILE the UK construction industry has, broadly speaking, picked itself up and dusted itself down since the financial crash of 2007, let's not kid ourselves that we are out of the woods just yet. The sector is far from problem free as a number of legacy issues threaten future growth.
One which is of most concern is the 'lost generation' of talent which has resulted from events eight years ago and follows a similar trend which occurred after the previous major property crash in the early nineties.
While the construction sector is getting back on its feet and is, in many quarters, more optimistic about future growth projections, we all know how it took a severe hit from the financial crisis with many companies forced to freeze recruitment and even shed jobs. As a result many firms now find themselves with a real lack of management talent to move into in associate director and director level roles, typically within the 28-34 age bracket.
Most 2007 graduates would have fallen within this age range. Many of those who qualified at that time in building and property-related fields had to think again about their future and shoehorn their skills into other sectors where there was an actual prospect of getting a job. During the years immediately following the crash there was the added problem that young people entering university were hardly incentivised to pursue a career (or degree) in these sectors.
Leap forward to the present day, a time when construction companies need to attract quality people – many could find they have a huge HR challenge on their hands.
As the existing generation of management and leadership is moving closer to the end of their career where will they find people with the right skills and experience to succeed them? It's a major issue that impacts not just on construction but, given its importance in driving growth, on the wider UK economic prospects.
Whilst many industry headhunters may be salivating about the prospect of a new recruitment war within a growing market with limited talent emerging, simply kick-starting the merry-go-round again will only lead to increased salaries and a disruptive game of musical chairs.
So what constructive measures can be taken to address the problem?
In the short term the sector may need to entice some of its existing (and aging) talent to hang in there and put off retirement for a few years. That will be no easy feat and will likely involve some innovative thinking in terms of remuneration and working flexibility.
These industries must also do more to attract professionals from other sectors. With the right induction and training processes in place there's no reason why a talented individual with a financial services or project management background, for example, couldn't successfully adapt to a role within construction.
In the longer term these sectors need to revolutionise how they promote themselves to future talent because up until now they have been notoriously poor at it. The old maxim about surveyors being 'male, pale and stale' needs to change, for example. More diversity is needed across construction management: more women, more ethnic minorities, greater numbers of young people from state schools can only benefit the sector. It's very encouraging to see there are already many progressive firms, which are looking at this space to enhance their own recruitment. This needs to become the norm.
If we want to see the UK's economy continue its forward progression – and let's be honest, who doesn't? – we need a healthy and thriving construction sector. Finding sustainable ways of replacing this lost generation of talent to ensure companies can succeed won't be easy but it is essential.