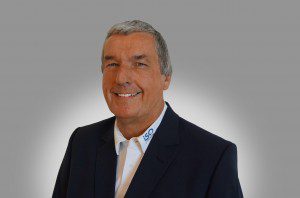 ISO-Chemie, a producer of impregnated foam sealants, has appointed a new technical advisor for the north of England and Scotland following continuing expansion and growth.
James Robinson, who has more than 25 years' experience in the UK fenestration sector, will be responsible for developing further new business among window and door fabricators, installers and specifiers for the company's range of advanced sealants.
James has gained significant experience of the fenestration market, having previously worked as area sales manager for Spectus Windows Systems, sales director for KBE GmbH and business development manager for Deceuninck in Belgium.
ISO-Chemie specialises in the manufacturer of foam sealing products from polyethylene (EPE), polypropylene (EPP) and polyurethane (PUR) using the latest production techniques. Its products are used for the fast and effective air tight sealing of windows as well as other joint and gap sealing applications in the building, eco-build and construction sectors.
Mr Robinson said, "I'm delighted to have joined a world class company such as ISO-Chemie, which has an excellent reputation for products and service. When I saw the job advertised I jumped at it. I am looking forward to the challenge and to help ISO-Chemie grow in the UK and become as recognised here as they are in Europe."
Peter Thompson, ISO-Chemie's UK general manager added, "James' knowledge of the fenestration industry will be of great benefit as we look to promote the energy efficiency benefits of foam sealed windows particularly in northern England and Scotland where these products are particularly applicable.
"James understands the issues involved when it comes to installing products onsite and the easy-to-use, added value product solutions customers require to improve installation times and quality."