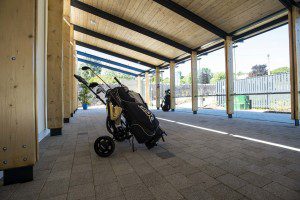 Gullane Golf Club was able to tee off as host of this year's Scottish Open by showcasing the results of a major clubhouse renovation.
Esh Border Construction was asked to transform the East Lothian facility prior to Gullane – one of Scotland's most prestigious member clubs – being named host of the Aberdeen Asset Management Scottish Open Championship for the first time.
Work on the ambitious renovation and extension project – awarded at £1.4million – began in April last year, and the construction specialist pulled out the stops to ensure it was completed by using skilled resources from its Earlston and Livingston bases.
The new look high specification clubhouse aligns Gullane's proud 133-year golfing heritage with a modern, innovative space, which matches dynamic design with high energy efficiency.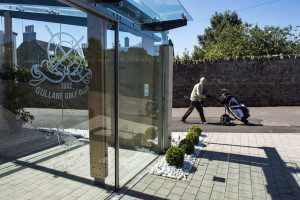 John Moore, construction director for Esh Border Construction explained, "We have been really excited to be involved in this landmark project and relished the challenge of meeting Gullane Golf Club's high expectations as it prepared for one of the biggest events in its history. Esh Border Construction has worked closely with the club to ensure that its rich traditions have been upheld as we've aimed to fully realise a forward-thinking design that reflects its future ambitions.
"We encountered some relatively complex challenges in integrating the original structure with the new design, including the use of timber frame construction to extend the accommodation on top of the traditionally constructed original structure. However, we're pleased to say these challenges were overcome."
The original clubhouse was a series of smaller rooms and its facilities were no longer fit-for-purpose. Now a larger, light and open central space greets those entering the building, with folding partitions providing a flexible showcase setting for gatherings, meetings and dining in the upper areas.
A modern new kitchen has enhanced dining capacity for events. Management and administration areas also benefit from the more efficient use of space.
A new boiler system has been matched by excellent insulation and double glazing, producing significant energy savings, while a lift provides clubhouse access to all.