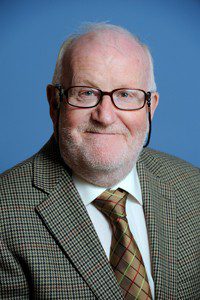 Len Bunton, the specialist consultant who heads up Hardies Property & Construction Consultants' dispute resolution service, has spoken of the need to manage costs effectively as the construction sector experiences what he sees as a massive upturn in business.
He said, "The construction industry in Scotland is almost flat out at the moment, coping with tendering and construction opportunities, coming forward from many new and exciting  public and private sector projects. We are going to see many new projects going onto site shortly."
Whilst this is good news for all concerned, after the bruising recession, Mr Bunton believes that consultants and contractors are experiencing resourcing issues which might, particularly in the consultancy sector, lead to spiraling salary costs.
"We need to be cautious in case of any future downturn," he added. "I am aware that in some geographical areas, there is a dearth of SME's capable of bidding and executing mid-range value projects of up to 500k. The industry still has cash flow issues and I do not see any diminution of parties referring disputes to adjudication particularly over payment issues. Many of these adjudications commence and then get settled, but that only involves the debtor in incurring unnecessary costs in starting the adjudication process, " he said.
Hardies in the past few months have been appointed as contractual advisers on a number of property and construction disputes, including dealing with building defects and other performance issues.
Len Bunton has been invited to participate in a conference forum in Madrid later this month. A forum of distinguished international construction litigators will be discussing the role of expert witnesses in arbitrations.
He added, "It's a great honour to be invited to participate in this unique event, and I will have the opportunity to discuss how lawyers, on both sides, treat experts."
Hardies Dispute Resolution Support Service is designed to provide clients in both the public and private sectors with an opportunity to resolve problems without adopting formal Dispute Resolution procedures.