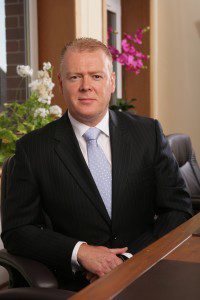 Fife-based timber specialist, James Donaldson & Sons Ltd has announced strong end of year results. Turnover for the year to March 2015 increased by 13% to £133 million and, whilst margins remained under pressure, the business said "efficiency improvements" and "strong selling throughout the Group" helped to post a pre tax profit of £4.52 million, a rise of 81% on the previous year.
Executive chairman of the Donaldson Group, Neil Donaldson said, "Activity generally within our sector is encouraging. Our reputation remains strong and prospects for continued growth are positive."
Managing director of the Group, Scott Cairns added, "Whilst our market sector is still not back to pre downturn levels, all of our Group businesses have successfully grown market share to produce results in excess of any in our 155 year history. RMi, house building and construction continue to strengthen UK wide and with recent political uncertainties behind us, we now have a Government set on promoting UK house building back to 2007-8 levels of 200,000+ units per annum.
"We have invested heavily in the business in recent years, but 2015 will see significant projects completing that will further enhance our productivity and market penetration."
James Donaldson & Sons Ltd incorporates James Donaldson Timber Ltd, Donaldson Timber Engineering Ltd, MGM Timber (Scotland) Ltd and James Donaldson Insulation Ltd and operates from 25 sites across the UK.