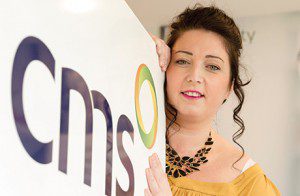 A Lanarkshire window, door and building envelope manufacturer and installer, which has just been named Skills Development Scotland's (SDS) Youth Employer of the Month, is backing a major Scottish Government initiative.
CMS Window Systems, which employs more than 200 people at its Castlecary factory and HQ, has signed up to the Scottish Business Pledge. The pledge is aimed at creating lasting economic success and building sustainable business growth with fairness, equality, opportunity and innovation.
In signing up to the pledge, CMS has shown how its business activities reflect the initiative's core values. This includes proving its commitment to good employment conditions, improving workforce engagement and development and supporting youth development.
CMS has been recognised for its commitment to youth development by being named "Youth Employer of the Month" by SDS, the national skills body which supports the people and businesses of Scotland.
Over the past two years more than 60 young people have completed Modern Apprenticeships with CMS in glass supporting structure fabrication, window installation, surveying and business administration. The company has also offered work placement opportunities to seven young people from North Lanarkshire as part of the Certificate of Work Readiness qualification and provides its own training within its state of the art Innovation Hub.
Amongst the other ways in which CMS has successfully met the pledge criteria are its status as a Living Wage Accredited employer, having no employees on zero hours contracts, a commitment to a 50/50 gender balance for its board and dual accreditation for Investors in People Gold and Investors in Young People (IIYP).
Marie McGilly, finance director at CMS Window Systems said, "We are thrilled to have been awarded the SDS Youth Employer of the Month. It's a fantastic endorsement of our programme and commitment by one of Scotland's most respected organisations. We've always prided ourselves on going above and beyond what's expected of us as an employer."