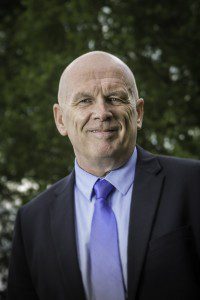 Breedon Aggregates has announced that Pat Ward, currently CEO of Aggregate Industries Europe, will be joining the company as Group Chief Executive Officer.
He takes over from Simon Vivian, who is moving into a non-executive position in the company.
Breedon said Pat is expected to join early next year once the terms of his departure from Aggregate Industries have been agreed and the required regulatory announcement will be made at that time.
Pat Ward has been involved in the aggregates and construction industries for over three decades. He's been with  Aggregate Industries since 1995 and was appointed CEO in April last year, assuming responsibility for a global business with over 4000 staff.
Simon Vivian said, "I'm tremendously proud of what we have achieved at Breedon and would like to thank everyone who has helped to create the business we have today. The company has doubled in size since Breedon's formation in 2010 and we have a great team with a unique blend of experience and capability.  While moving on is always difficult, I'm convinced that now is the right time for me to do so.  I've known Pat for many years and am delighted that he is succeeding me at such an exciting time in Breedon's development."
Peter Tom CBE, Breedon's executive chairman added, "We're fortunate to have persuaded one of the most successful and experienced executives in our industry to lead our business through the next phase of its growth.  I've known Pat for more than 20 years and it's rare to find someone with his combination of deep industry knowledge and outstanding leadership skills.  It's a measure of our achievement over the last five years that such a highly-respected figure within one of the world's biggest building materials groups should decide to join the Breedon team.
"In welcoming Pat, I would also like to pay tribute to Simon Vivian on behalf of the board, our shareholders and employees – all of whom have prospered under his stewardship.  Simon has overseen Breedon's evolution into a leading player in the UK building materials sector and we have reason to be enormously grateful to him for his leadership.  He and his management team have delivered an exceptional performance during a period of unprecedented economic and market challenges for our industry.
"Particular credit is due here to Tim Hall and Alan Mackenzie, who have so ably led our English and Scottish regions for the past five years.  Under Pat's direction, they will retain full operational control of their respective businesses and continue to play a prominent role in the growth and development of the Group."
Pat Ward said, "I'm delighted to be joining the UK's largest independent aggregates business, having watched with interest the great progress made by Breedon since 2010.  It's clear to me that it has been able to flourish through a combination of the commitment and dedication of its employees and the strong leadership of Peter and Simon.  This dedication is also apparent in the company's visible commitment to Zero Harm across the entire business.
"I look forward to playing my part in the next leg of Breedon's journey."