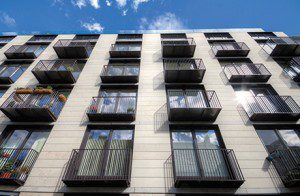 Aliva UK has put a stunning face on a modern development that is designed to harmonise with Glasgow's majestic stone heritage.
The firm worked closely with customer Zenit Contracts Ltd on the Jura limestone cladding and backing structure for the residential and commercial building at 341 Great Western Road.
Aliva sales director Justin Price said, "The brief from the architects Elder and Cannon called for a façade that reflected the contemporary face of construction, while respecting the local heritage. We were originally briefed to provide backing structure only, but then we were brought in to provide the cladding after the original supplier was unable to meet the specification.
"The stone was selected to fit in with existing hues of the Great Western Road. What made the project unusual was that we had to satisfy local planners who have traditionally insisted on a natural sandstone finish, rather than limestone."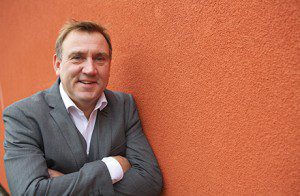 Aliva invited the Zenit team to visit the quarry in Treuchtlingen-Dietfurt, Germany where their Jura limestone is sourced, to inspect the levels of quality control there. Justin added, "We had to select a certain grade and type of stone in a particular seam."
Zenit project manager Raymond Allan said, "Visiting the quarry gave us the added reassurance that we would receive a high-class product on time to satisfy a demanding project schedule. Aliva UK provided excellent technical backup – crucial when ensuring the safe and expert installation of this type of stone cladding."
Aliva provided two types of Jura Limestone as a rainscreen format instead of traditional wet laid blocks: Beige C120 for the majority of the cladding, and grey C120 to complete feature bands at slab level. Both types of stone were given a honed finish to ensure the right tones to fit in with the surrounding buildings. Justin Price continued, "Our technical team reviewed all the design components for the building and demonstrated that we could use a 30mm stone, which was thinner than originally specified – giving our customer a more economical finish.  Aliva UK's Ali Stone 2 was the ideal backing structure to fix the stone externally, as it is efficient and lightweight."
For the busy apartment entrance at ground floor, Aliva supplied traditional blocks in the same limestone and finish to meet the impact requirements and provide a more durable façade to cope with heavy footfall in the area.
The result: a façade that meets with local planning rules and respect the heritage of the majestic stone structures lining this famous route, built in 1840 as a major turnpike to the West of Scotland.