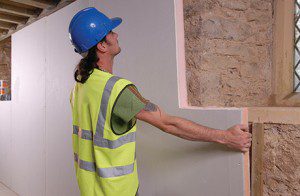 THE National Insulation Association (NIA) has introduced a new Code of Professional Practice (CoPP) specifically for installer members working in new build and commercial sectors.
The new CoPP has been designed to provide additional reassurance and peace of mind to specifiers, developers, architects and builders whilst highlighting the quality, standards and professionalism they can expect from an NIA member.
All NIA installer members working in the new build/commercial sectors will have to follow the new code which contains standards for: Training/Accreditation, Technical Competence, Health & Safety, Insurance, Complaint Handling, Service Levels, Quality Assurance, Technical Advice & Support, Client Care, Approved Products/Materials and Guarantees.
Neil Marshall, Chief Executive of the NIA, said, "We advise specifiers, funders and project managers looking for insulation installers to work on new build and commercial projects to use our members who have signed up to this new code.
"It will ensure they get the highest possible standards from within the industry. The NIA is the lead trade body for insulation measures in the UK and our members can provide multi measure solutions.
"Insulation companies involved in the New Build/Commercial sectors should join the NIA as our COPP will set them apart from others.
"We have also introduced a free 'expressions of interest' service for specifiers and funders whereby we will issue project specifications together with expressions of interest and tender requests to our members on their behalf saving them time and money in locating insulation companies."