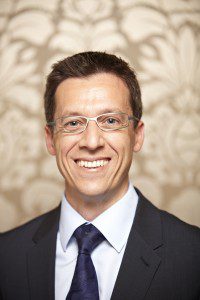 IAN McKee(FRICS FCABE) has been appointed the new chairman of RICS Scotland.
Mr McKee, managing director of Edinburgh-based building surveying and architectural practice GLM, will be tasked with playing a crucial role in helping RICS lead the way in driving professional standards and inspiring new surveying talent across Scotland.
As one of the founders of multi award-winning GLM, he is a highly experienced chartered building surveyor and has led many high profile projects including the recent transformation of John O'Groats into a luxury holiday destination.
Mr McKee said, "RICS Scotland plays a vital role in ensuring the highest professional standards and I look forward to working with members to continue to drive the profession forward. My key focus for 2015 will be raising the profile of RICS, encouraging greater member engagement and supporting SME's within the surveying profession.Steven Tolston did some fantastic work as last year's chairman and it is an honour to be able to both continue and build on this."
Sarah Speirs, Director RICS in Scotland, added, "I would like to thank Steven for his work as chairman and we are delighted to welcome Ian McKee into position. Previously senior vice chairman, McKee is an active member of RICS Scotland and has made a substantial contribution to the organisation over the past 20 years. As the market continues to show positive signs of recovery extra support for small businesses and ensuring a steady stream of high quality, qualified individuals emerging from education and commitment to international standards is imperative to maintaining the across the industry."