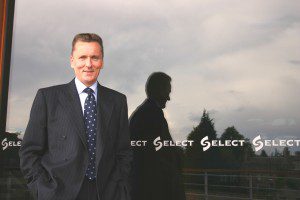 AUGUST 12 will be Celebration Day for a select band of Scottish  students who will just have completed a pioneering course designed to help young people on the first steps on the path to gainful employment.
Fourteen youngsters are currently engaged on a challenging new taster course, supported by the Electrical Engineering Training Foundation, to see if they have the aptitude and inclination to become professionally-qualified electricians.
The course, held at the Edinburgh College at Dalkeith, is being overseen by the Prince's Trust, the charity which helps change young people's lives, and is being backed by the Scottish Electrical Charitable Training Trust.
Once the aspiring electricians, aged between 16 and 24, have completed the course, the option will be available to them to go on to do an electrical apprenticeship or a pre-apprenticeship course.
Elaine Ellis, Training Manager at SELECT, the campaigning trade body for the electrotechnical industry in Scotland, said, "This is the first time a taster course of this nature has been organised and we have been delighted with the response. The course was oversubscribed from the start and, with only 14 places, we very sadly had to turn many applicants away. But given its success, we are confident that it can be expanded in the near future."
Although the EETF has provided core funding and support, the day-to-day running of the course has been undertaken by the Prince's Trust, which has run similar programmes for the housebuilding and engineering sectors. The EETF has provided core funding and unstinting support has been freely given by Edinburgh College tutors and delegates as well as volunteers from SECTT.
The students, who started on July 6, spent the first week concentrating on health and safety, a crucial component of electrical work. Subsequent weeks include training and workshops on PVC wiring systems, steel conduit wiring, and plastic conduit wiring.
The fifth and final week will see the students going out into real-life experience work placements, hosted by SELECT member companies who are backing the scheme.
Elaine Ellis added, "The course has been going really well. The standard of applicants has been terrific and there has been a very encouraging response from our member companies who are essentially investing in the future. The ultimate aim of the course is to steer young people towards fulfilling apprenticeships and eventually a satisfying, valuable and rewarding career in the electrical industry. It is a stepping stone to a great career."
 SELECT's courses have gained a strong reputation within the construction sector in Scotland, because they are relevant, practical and based on the experience of some of the foremost experts in the field.