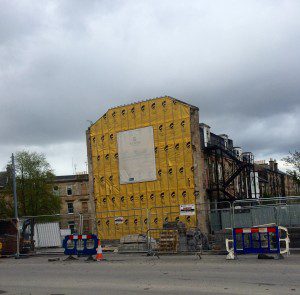 CCG has started the construction of 18 new build residential flats in Glasgow's West End.
This will be the company's third development in the area in the last two years. The new build development on Lynedoch Street, has been designed by Carrick McCormack McIntyre, and will take a year to complete.

CCG has completed two other projects in the area, one in West Princes Street and the other in Highburgh Road. 

The development at West Princes Street won the Best Design award for architects Elder and Cannon at the RIAS awards 2014 and saw the conversion of the existing Ballet School building along with two new build blocks to provide a total of 103 student apartments.

The second development at Highburgh Road delivered 19 new residential flats over five storeys and was constructed using CCG's own enhanced panel timber solutions, manufactured under factory controlled conditions in the Offsite Manufacturing facility.

Calum Murray, Director of CCG, said, "CCG have been working on projects in the West End for some time now and it's an area we enjoy working in. All three of these projects are exciting developments and we are proud to deliver them for the area."

Matthew Atton, Managing Director of Wemyss Properties, the developer behind this exciting new project, added, "Lynedoch Street offers the unusual choice of modern, efficient flats created within a new build structure designed to reflect the original traditional stone building that stood on the site as well as its surrounding period properties."