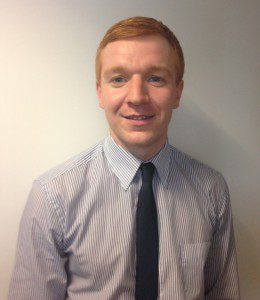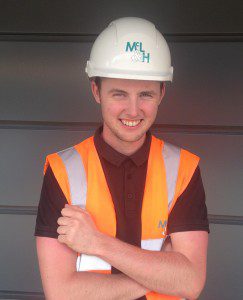 IN an attempt to fill skills gap in the construction industry, McLaughlin & Harvey is providing aspiring civil engineers, quantity surveyors and construction managers a foot on the ladder through its trainee scheme.
The firm is providing the opportunity of a university degree coupled with hands on experience as an introduction to a career in the industry.
The five year programme is designed to give trainees the best possible mentored, relevant and practical experience in parallel with academic study, tailored to suit the candidate's chosen career.
Trainees will attend university one day a week studying towards the degree and will spend four days on a range of high profile construction sites, getting critical on the job experience.
Chris Balmer (25) from Ayr, and Ciaran McGunnigle (23) from Dumbarton, both became Trainees in September 2010 and have recently qualified. While studying for their BSc (Hons) degree at Glasgow Caledonian University, they both spent four days a week on site shadowing members of the project team.
Chris, who studied quantity surveying, said, "The trainee scheme was a perfect introduction to the world of construction and civil engineering and was very beneficial to the beginning of my career. By my fourth year I was managing my own jobs on site, attending design team meetings, handling sub-contractor payments, managing procurement and client accounts."
Ciaran, who studied environmental civil engineering, said, "I worked across a variety of different project sites and I was lucky enough to spend time on the Tollcross International Swimming Centre site which was used during the Commonwealth Games.
"Being in university one day per week and on site four days whilst also completing coursework definitely teaches time management and work ethic. It was tough but the site managers were very understanding when I was close to deadlines, especially during my dissertation."