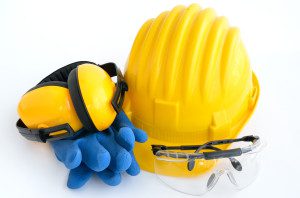 A Glasgow firm has been fined £200,000 after a worker was crushed to death when a 1.6 tonnes frame fell onto him during construction of a steel stair tower.
Daniel Hurley, then aged 31, who was born in Ireland but was living in Glasgow, was employed as a groundworker by a company sub-contracted by Morris & Spottiswood to work on a major development of flats and houses in Maryhill, Glasgow.
Glasgow Sheriff Court heard this week that Mr Hurley had been operating a 'whacker' machine to compact hardcore next to an area where the structural steelwork for a stair tower was being erected on the site. But after the steel frame had been lowered into position and the lifting chains released, it began to tilt and fall towards Mr Hurley, pulling three anchor bolts clear out of the ground, while the fourth was snapped in half.
One of the steel erectors shouted a warning and Mr Hurley began to run, but he was struck by the top beam of the frame across his shoulders and neck forcing him down onto the ground and causing fatal crush injuries.
The incident, on 15 October 2009, was investigated by the Health and Safety Executive (HSE) and Police Scotland, which found serious safety failings in the way Morris & Spottiswood Ltd as principal contractor had managed the project.
The court was told that the steel fabrication company sub-contracted to design the steelwork and a second company commissioned to erect it, were also both found to be at fault but had since ceased trading.
The investigation found that remaining foundation resin anchor bolts installed by Morris and Spottiswood Ltd were so poorly installed that they could be moved by hand and one was so loose that it was pulled out of the concrete foundation by the investigating inspector. The failure to check the bolts capacity by the sub-contractors combined with the chosen method of erection had contributed to the cause of the fatal collapse.
HSE said Morris & Spottiswood had failed to review the risk assessments and method statements submitted by the steelwork sub-contractor for the task and had failed to establish and maintain an exclusion zone around the steelwork while erection was being carried out.
Following the incident, Morris & Spottiswood Ltd contracted a specialist company to replace all of the anchor bolts they had previously installed for this phase of the project. Metal fence panels available on site were also used to create exclusion zones around any remaining steel erection works.
Morris & Spottiswood Ltd was fined £200,000 after pleading guilty to breaching Section 3(1) of the Health and Safety at Work etc. Act 1974.
HSE Inspector Gerard McCulloch, said, "Morris & Spottiswood Ltd as principal contractor, and the two companies sub-contracted for the steelwork construction, had duties to work together to plan, manager and monitor the work to ensure it was carried out safely. It is clear all three companies failed in this duty and it was these failings that led to the tragic death of Mr Hurley."