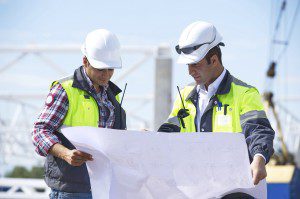 THE team at business insurance website www.constructaquote.com has investigated random drug testing on construction sites.
Their research follows a recent legal case won by a bus driver who was unfairly dismissed for failing a drugs test at work; a subsequent inquiry found the driver had unknowingly handled banknotes contaminated with cocaine.
To examine drug testing on construction sites, www.constructaquote.com polled 1,489 construction workers and 404 construction employers from across the UK to gauge the general reaction of how industry workers felt about the tests. All participants were aged 21 and over and had worked within the construction sector for at least five years.
Participants were first asked whether they had ever worked on a construction site that carried out random drug testing as part of its policy, with less than one tenth (9%) of workers stating that they had done so.
Of these individuals, all participants had passed their tests without any suspicious results.
When then asked whether they believe random drug testing should be a mandatory procedure carried across all UK construction sites, over three quarter of the workers (76%) and half of the employers (49%) agreed that it should be.
Next, construction workers and employers who believed that drug testing should be made mandatory on all sites were then asked to state reasons that behind their beliefs most correctly and given a list of answers, with the most common answers given as follows:
I would feel a lot safer and more secure in my workplace with drug-testing in place-  (68%)
I don't want to work with people who are putting me in danger- (54%)
I don't want poor work carried out if co-workers are under the influence of drugs- (43%)
I don't want to work or associate with drug users- (22%)
Drug testing may help those who use habitually to quit their habit and put their career first- (15%)
When respondents who stated that they did not agree with making the drug testing compulsory across construction sites were asked to reveal why not, the top five reasons given emerged as follows:
Random drug testing would take up too much time in organisation and implementation- (77%)
The costs involved in carrying out the drug tests would be too expensive for construction companies- (61%)
There are no guarantees the drug testing would be 100% effective – (40%)
I believe workers should be allowed to spend free time however they wish- (16%)
I take drugs occasionally and would be concerned about losing my job- (5%)
Lyndon Wood, Creator and CEO of constructaquote.com said, "Taking into account how important safety and accuracy is regarding so much of the work carried out on construction sites, it seems as though implementing drug tests would work out as a perfectly logical step to ensure the safety of workers and the peace of mind of employers and construction clients."
He added, "Having said that, it is argued amongst many think that the science and technology behind the tests are not perfected enough yet to give totally accurate results. Lives and careers could potentially be irreversibly damaged through a faulty drug test, as one can see in such cases as the bus driver who failed his test. So, whilst I do think that drug tests should be implemented across all sites eventually, perhaps now it is too soon to risk the potential problems and risks associated with someone being falsely accused of using."