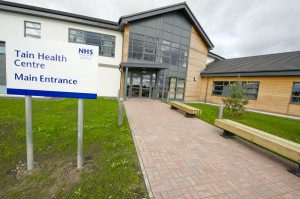 MORRISON Construction has been awarded with a national site award by the Considerate Constructors Awards for its Tain Health Centre project for Hub North Scotland Ltd.
The Tain Health Centre site team were awarded a Bronze award this year for their efforts in community liaison and their approach to securing everyone's safety.
Morrison Construction is delivering the £5m health centre on behalf of Hub North Scotland Ltd. Morrison's regional director Donald McLachlan, said, "This site was an excellent example of setting the bar in terms of considerate construction.  We are very proud of the work we do at Morrison Construction, but what is even more important is that we leave a lasting positive legacy for the communities we work in.  Congratulations to all those working hard both on and off site."
Angus Macfarlane, chief executive of hub North Scotland, added, "I'd like to congratulate the team at Morrison Construction for its efforts in the Tain Health Centre project.  This award is justification for the hard work and professionalism shown by the company throughout the facility's construction period.
"At hub North Scotland, we are committed to ensuring that the communities benefit as much as they can from our work, so to be in partnership with contractors who place the same importance in community liaison is fantastic.  This aspect really is integral to all the projects we are involved in."