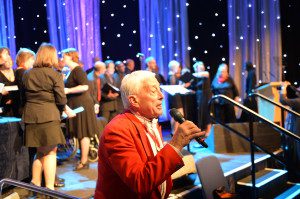 WITH over 100 companies submitting awards, the Celebrating Construction Awards 2015 has received a record number of entries according to organisers.
The awards was launched at the Built Environment Hub's 'Midlands Construction Summit' in November 2014 and the finalists, which are to be formally announced next week, include some of the most notable construction companies from across the Midlands region.
David Bucknall, Built Environment Chair said, "Celebrating Construction is firmly established as a high point in the regional construction calendar.  Each year it commands the attention of the industry professionals and these free to enter awards are an excellent platform to showcase and promote the very best of our industry achievements."
Finalists in both the East Midlands and West Midlands Awards will be announced next week on the Celebrating Construction Awards website: http://celebratingconstructionawards.org/
Recognising the most inspiring construction projects and people across a variety of categories, The West Midlands Awards will culminate in a ceremony hosted by presenter Mark Durden-Smith at the ICC on 10 July 2015.
Speaking of his return Mark said, "I am delighted to host this year's Celebrating Construction Awards. The event provides an ideal occasion at which to celebrate the work, the skills, the successes and the quality achieved in the West Midlands over the last twelve months".
The inaugural East Midlands Awards will be taking place at the Nottingham Belfry on the 19th June 2015 where the industry will come together to celebrate the best of the East Midlands region.
Alan Coole, Built Environment Hub Director and Chair of the East Midlands Judging Panel said, "The East Midlands has been under-represented at the Collaboration in Construction Awards in the past; but now we have our own inaugural East Midlands CC15 Awards, this has been remedied. There are many pockets of excellence in the East Midlands and we are proud to be showcasing the skilled people who work here to the Region and subsequently at a National Level."