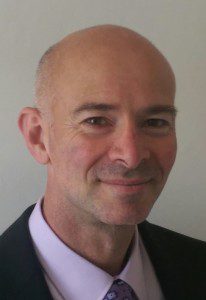 Galllford Try has confirmed the appointment of Peter Truscott as its new chief executive.
Peter is currently divisional chairman, south at Taylor Wimpey plc and a member of the Group Management team. He joined George Wimpey in 1984 and worked at CALA Homes from 1993 to 1996, before re-joining Wimpey where he held a succession of senior management positions.
Peter will become Chief Executive with effect from 1 October 2015.
Other boardroom changes are;
Peter Ventress appointed deputy chairman and senior independent non-executive director

Gavin Slark appointed non-executive director effective from 13 May 2015

Ken Gillespie promoted to chief operating officer

Peter Rogers to retire from the Board, and

Greg Fitzgerald to become non-executive chairman from 1 January 2016.
Peter Ventress is currently chief executive officer of Berendsen plc and a non-executive director at Premier Farnell plc, whilst Gavin Slark is chief executive officer of Grafton Group plc.  Both Peter and Gavin will become members of the audit, nomination and remuneration committees from appointment.
The Board has also asked Ken Gillespie to assume wider Group responsibilities in addition to his role as construction division chief executive. In recognition of this expanded role, Ken has been appointed as Group chief operating officer as well as continuing to lead the construction division.
These announcements mark the conclusion of the process to appoint a successor for Greg Fitzgerald as chief executive, and to implement related changes to the Board.
Terry Miller, Chair of the Nomination Committee, said, "I am pleased that Peter Truscott has agreed to join Galliford Try as chief executive. Peter brings great knowledge and experience of our industry and the Board has every confidence in his ability to continue the strategy for disciplined growth that has already started delivering for shareholders.
"With the appointment of Peter Ventress and Gavin Slark, the Board brings together a good blend of fresh experience and ideas to complement an existing team who have worked together to develop the successful growth strategy."
Greg Fitzgerald, Executive Chairman, said, "The Group has moved quickly to secure Peter Truscott as the new chief executive whilst further strengthening the Board with the appointments of Peter Ventress and Gavin Slark. I am very grateful to Peter Rogers for his significant contribution to Galliford Try over the last seven years. We have an excellent executive team, and a strong Board with a broad range of experience and skills.  I am confident that the Group will move forward to build on our achievements to date and deliver our strategy of disciplined growth."