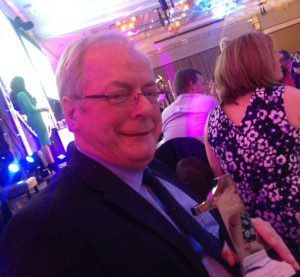 GAP Group is celebrating being awarded the Apprenticeship Award at the s1 Recruitment Awards – confirming its commitment to apprentices and as an industry leader for their apprenticeship scheme.
The awards celebrate those who drive the recruitment industry in Scotland. GAP was also a finalist in the HR Team of the Year and Recruitment Team categories.
GAP's apprentice scheme currently employs 70 people across the UK, with a further intake of 36 planned for 2015. Apprentices receive training through college training blocks and gain real experience whilst working in GAP's depots or at their Head Office in Glasgow whilst working towards a formalised qualification. All GAP apprentices are offered a full time position within the company upon completion.
GAP also joined the 5% Club last year – a government funded initiative in which the company pledge that at least 5% of employees are apprentices or graduates and they are currently exceeding this target at 10%.
Head of HR, Catriona Dunning, said, "We are absolutely delighted with our award win. The HR Team has worked very hard to create an apprenticeship programme that is unrivalled in the industry, and the awards verify this. We always emphasise the great benefits of undertaking an apprenticeship at GAP, including training and work experience, whilst being paid.
"All of our apprentices are offered full time roles once they have completed their apprenticeship and last year 31 of our 91 internally promoted employees started their career in GAP as an apprentice or trainee.  We will continue to offer talented individuals who want to break into the hire industry the right training and guidance with our award-winning apprenticeship scheme."