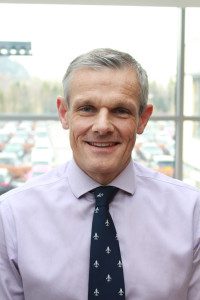 CRAIG Kidd has been appointed to the newly created role of Finance Director for the growing specialist regeneration company Urban Union.
Taking up his post this month, Craig brings over 15 years of experience in the building and construction industry, particularly for companies specialising in mixed-tenure development.
Previously Craig held various senior finance positions with developers such as Morrison Homes Ltd, Gladedale Group Holdings and latterly Robertson Homes Ltd. He also spent time in the retail industry working in Financial Planning.
Craig will now lead Urban Union's finance department as the company continues to deliver on-going large-scale regeneration projects across Scotland, including significant award-winning housing developments currently underway at Laurieston in Glasgow and Pennywell in Edinburgh.
Urban Union, which is a partnership between Scottish companies McTaggart Construction and Robertson Group Holdings, has undergone major expansion since its formation in 2011.
Graeme Nicol, Managing Director, Urban Union said,"Craig is a significant hire for us as we continue to grow and expand our portfolio. He has extensive experience in the industry – specifically in mixed used developments.
"I have no doubt Craig will be a valuable asset to the Urban Union team as we continue to deliver great quality homes and stronger communities in Scotland."
This new appointment marks another stage of growth for the company as it continues to create quality developments, building homes for both mid-market rent and for social housing, with the overarching goal of building stronger communities throughout Scotland.
Commenting on his new role, Craig said: "This is an exciting time to be joining Urban Union with two large-scale developments already well underway in Edinburgh and Glasgow, and a clear vision to grow the business further over the coming months.
"Working with a company that focuses on the complete regeneration package – developing a community as well as quality housing – is an exciting opportunity. I look forward to joining the team as it continues to grow and bring my previous sector experience to help develop the business further across Scotland."