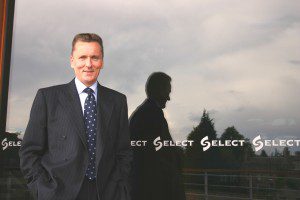 SELECT, the campaigning body for the electrotechnical industry in Scotland, is backing a newly formed partnership between the Institution of Engineering & Technology (IET), the Joint Industry Board and the Scottish Joint Industry Board.
The new collaboration will benefit IET members and Electrotechnical Certification Scheme (ECS) cardholders by creating a more streamlined route to apply for IET membership.
Under the alliance, gold cardholders will now be eligible for the Technician Membership category without further assessment, while those holding black ECS cards can apply for IET Member status. Supporters for the application will not be required in either case.
In addition, Technician Members (TMIET) or Members (MIET) will be able to obtain a Professionally Qualified Person (PQP) ECS card, following a successful health and safety assessment. The card, which is affiliated to the Construction Skills Certification Scheme and will launch later this year, will allow IET members to gain access to construction sites that require a CSCS or ECS card for entry.
Newell McGuiness, SELECT Managing Director and Director of the SJIB, said, "SELECT has long campaigned for the highest possible standards within the industry and improving standards is central to the work of both the SJIB and the JIB.
"The SJIB is delighted to launch this partnership with the IET. Professional body membership will greatly benefit ECS cardholders, enhancing not only their reputation but also the industry as a whole."
The three parties came together this month to sign a Memorandum of Understanding that detailed the relationship and the respective benefits for IET members and ECS cardholders.
Steve Brawley, JIB Chief Executive, said, "The JIB and the IET have worked together closely in recent years and I see the signing of this Memorandum of Understanding with the SJIB and the IET as further evidence of the benefits of joint working and I look forward to continuing co-operation with both organisations in the future, to the benefit of our industry and everyone who works in it."
IET Chief Executive, Nigel Fine, added, "This is an exciting initiative to increase overall professional standards in the electrotechnical and construction industry. Recognising the skills and capability levels of members is very important to the IET, and this agreement with the Joint Industry Board and the Scottish Joint Industry Board will help us to work together to ensure that competence and safety are top priorities within the industry."