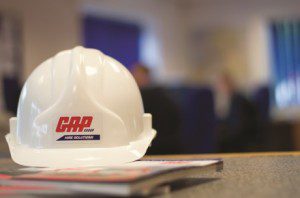 Glasgow-based GAP Group, the UK's largest independent equipment hire business, has successfully completed an up to £220million refinancing exercise to support the future growth of the business over the next five years.
KPMG, led by Bruce Walker and Marc Finer, advised the company on its refinancing, culminating in GAP negotiating a competitive asset-based lending (ABL) facility from a four bank club led by RBS and including Barclays, Wells Fargo Capital Finance and PNC Business Credit, which will enable GAP to pursue a range of growth opportunities.
GAP was formed in 1969 by Gordon Anderson. It is still family-owned and run by joint managing directors, Douglas and Iain, Gordon's sons.
The company's core service is the hiring and supply of plant, tools and lifting equipment nationwide. In 2014 it established three new divisions which, with the new funding, it hopes to further grow, including welfare services such as toilet hire, event services with products such as barriers, lighting and temporary flooring, and survey and safety equipment hire. GAP Group has more than 110 depots across the UK and employs around 1,300 staff.
Andrew Stewart, Financial Director at GAP Group, said the new financial arrangement will put the group on a secure platform for future growth. He said, "We've built our business on trust, honesty and integrity – a set of core family values which underpin everything we do. With the financial security and flexibility to further grow our business, we are looking to the future with confidence.  We were encouraged by the positive reaction shown by potential financial partners, and with the close support of our financing advisers KPMG we were able to improve on our existing banking terms to support our growth ambitions."
Bruce Walker, who led the KPMG team supported by colleagues Marc Finer and Sophie Pollitt, added, "GAP is one of the most established and trusted brands in the UK plant hire sector, and with its new facility the company is well-positioned to grow and capitalise on a variety of opportunities in the future."