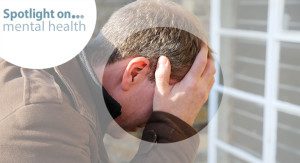 THE Considerate Constructors Scheme has published a new 'Spotlight on…' initiative focusing on mental health, which aims to raise awareness of how mental health can affect anyone regardless of age, gender, religion or ethnicity and can cause both personal and work-related stress, anxiety or depression.
The Scheme's 'Spotlight on…' series aims to look at different areas associated with improving the image of construction, and hopes to raise awareness among registered sites, companies and suppliers on how they can help with the issues.
With increasing pressures and demands on the industry's historically predominant male workforce, men may dismiss stress, anxiety or depression and could be less likely to talk about problems or recognise serious issues that may be impacting upon or caused by their work environments.
Edward Hardy, Chief Executive of the Considerate Constructors Scheme said, "The workforce is any organisations biggest asset and it's important to look after their wellbeing. This issue can have a considerable impact on the industry and things like pressures to meet deadlines, heavy workloads, long working hours and family separation can all potentially lead to poor mental health."
The Good Day at Work Annual Report for 2014/2015 that focuses on mental health and wellbeing in the workplace discovered that one in four people will experience a mental health problem in any year. It also found that stigma is one of the biggest challenges in the workplace, with 40 per cent of employers viewing workers with mental health issues as a 'significant risk'.
Edward Hardy continued, "The Scheme has found that often mental health is addressed as part of the larger topic of health and wellbeing in the workforce, with many construction organisations having policies and procedures in place to provide support and guidance to ensure that people do not feel ashamed or embarrassed.
"Many sites operate an open door policy, display literature and arrange nurse visits, in conjunction with talks from charities such as CALM and MIND. The Scheme's 'Spotlight…on' initiative includes links to these and many more UK-based resources and organisations available to the industry to help tackle this important issue."