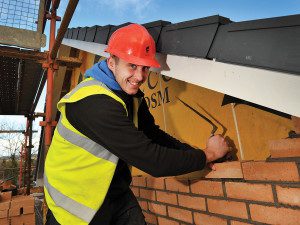 CONSTRUCTION and manufacturing business CCG has won the 'Excellence in Young People Development' award at the Lanarkshire Business Excellence Awards. Sponsored by North Lanarkshire's Working and South Lanarkshire works4U it's CCG's third industry apprentice accolade in the past six months.
Receiving the award, CCG Group Managing Director Gary McGregor, said, "Winning this award is a great credit to our staff, further cementing our commitment to developing the sector's next generation of skilled trades. Over the past year we have delivered our company's largest ever apprentice intake, with apprentices representing 10% of our total workforce, as well as successfully securing the coveted Investors In Young People (IIYP) accreditation."
CCG is one of Scotland's largest privately owned construction companies employing over 600 staff. Over the past six months, the company has won the accolade of Large Employer of the Year (Scotland) at the Construction Industry Training Board (CITB) Managing Agency Apprenticeship Awards 2014 and secured the coveted Investors in Young People accreditation which recognises and promotes employers who are committed to developing skills and young people.