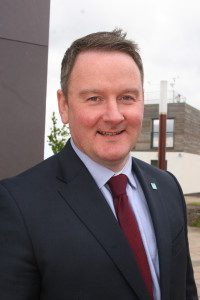 BRE (Building Research Establishment), the independent research, knowledge and advice organisation for the built environment sector, has extended the role of Dr. David Kelly and has appointed him to the newly created post of Group Director BRE Innovation Park Networks.
Since 2002 Dr. Kelly has been an Associate Director of Construction Innovation at the BRE Scotland's office in East Kilbride.
Dr. Kelly assumes his role as BRE looks to expand its network of Innovation Parks, with Dr. Kelly responsible for ensuring a cohesive research strategy is developed and that learning is shared with partners around the world as global development progresses.
Rufus Logan, BRE Director for Scotland said, "BRE has an ambitious growth strategy for its Innovation Parks which are mini-demonstration communities of homes and buildings, tapping into world changing invention and innovation. We wish to build upon the current network which includes Scotland (at Ravenscraig), England (Watford ) China and Brazil however to do so, it is vital that a planned and coordinated approach is in place. Now, with David installed in the role, we can look to the future with confidence."
Dr. Kelly added, "With Scottish, UK and international targets in place to address issues surrounding sustainability and renewables, it is vital for those operating within the built environment to have outlets available where new and innovative design and build techniques can be tested and monitored. It is our intention to further develop relationships with potential partners nationally and internationally because the research and monitoring which takes currently place at BRE Innovation Parks is becoming increasingly important."