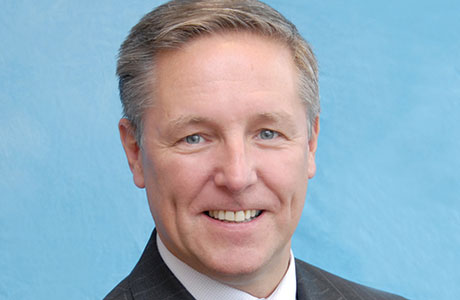 KIER Group plc, the parent company of Kier Construction in Scotland, announced strong half-year results for the six months to 31 December 2014.
Revenue was up 11% to £1,583 million though underlying profit dipped slightly, from £44.4 million to 44.2 million when compared with the same period the year before.
The Group results are in line with Kier's buoyant performance in Scotland and the north-east of England.
Brian McQuade, managing director of the Scotland and north-east England arm of Kier's Construction division, said, "It is excellent to announce, and to have contributed to, another strong set of results.
"We are particularly pleased to have broken into the health and defence sectors over the past few months as a result of our appointment to both the NHS' Health Facilities Scotland framework, and the Defence Infrastructure Organisation. It is anticipated that both frameworks will contract work to the partners within the frameworks to a value of £600m over the next five years.
"We continue with our successful partnerships with Hub southwest and the Highlands and Islands Enterprise Prime Contractor Frameworks. In addition, we have now been appointed to Hub north and Hub east central, so we look forward to working with the partners within those groups over the coming years.
"But it's not just the big jobs that matter to us. We have secured around £10m from the SCAPE minor works framework: completing jobs for various local authorities such as kitchen refits in schools, boiler replacements and building repairs. In isolation the contracts may be considered small, but when we add the SCAPE contracts to those secured via the other national frameworks, alongside our private sectors contracts, we are in a very healthy position.
"We have increased our core staff by almost 25% over the last year and we are still recruiting. We also maintain our policy of providing local jobs to people within 20 to 40 miles of the contract postcode. All in all it's a positive time for Kier and for the local communities where we are working to create jobs, improve the infrastructure and bolster the local economy."
In recent months some key wins for Kier have included the appointment by Hub SW to deliver a £41m learning campus in Kilmarnock; the new £25m Ayr Academy and a £35m refurbishment, modernisation and extension programme at Marr Collage in Troon.
They have also been appointed by Highland Council to build the Coal joint campus primary school and community centre in Fort William, worth in the region of £10m.
Plans are also under way to open a regional office in Inverness, which would service the Aberdeen and Highland regions.
In today's report Kier highlighted a robust future pipeline of work with Kier Construction and Kier Services order books totalling £6.5bn
Commenting on the results, Kier Group plc chief executive, Haydn Mursell said, "I am pleased to announce a good set of results, once again reflecting Kier's ability to deliver consistently whilst continuing to invest for medium-term growth. With improving economic conditions, and, notwithstanding pressures in the supply chain, our robust execution skills and delivery and disciplined approach to bidding and risk management continue to deliver good results."
"The Property development pipeline sits at more than £1bn and we have a strong forward sales position in the Residential division. The order books of the Construction and Services divisions have increased to £6.5bn with revenue now fully secured for 2015. With an improving market, we are seeing more and higher quality opportunities filling our pipeline."
"Now that May Gurney is fully integrated, we have a broad range of services across the Group and Kier is well positioned to work strategically with clients on how they can achieve their aims in light of financial challenges they face.
"A further increase in the interim dividend reflects our confidence in the future. We remain on course to meet the Board's expectations for the full year."