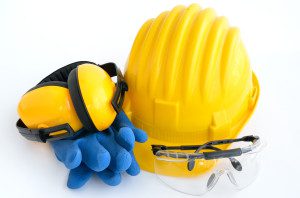 AN Arbroath quarry operator has been fined for serious safety failings after a dumper truck driver died when his vehicle reversed over a stop block to the quarry floor below.
Joseph Troup (76), from Forfar, had worked for D Geddes (Contractors) Ltd at its Hatton Mill Quarry in Kinnell, Froickheim for 18 years when the incident occurred on 26 July 2012.
Forfar Sheriff Court heard Mr Troup had loaded material from the extraction face onto his 35-tonne articulated dump truck and transported it to an area by the processing plant's input hopper.
Mr Troup began tipping the load into the input hopper where material is transferred by conveyor belts to the processing plant to be turned into sand and gravel aggregate. In order to tip, the truck body is raised by pulling back the tipping lever, which is beside the gear lever in the driver's cab, while revving the vehicle's engine.
At the time of the incident, the assistant quarry manager heard the revving of Mr Troup's truck. But as he looked up he saw the vehicle's rear wheels on the metal bars which cover the top of the input hopper and realised it was reversing back over the hopper and the truck body was not raised at all. As it reversed, the rear of the truck rolled beyond the end of the metal bars and fell backwards onto the quarry floor below.
Unfortunately, Mr Troup was not wearing a seatbelt and he was thrown from his seat as the vehicle fell backwards. He died instantly as a result of head injuries.
An investigation by the Health and Safety Executive (HSE) was unable to identify the exact reason for the vehicle reversing. Mr Troup may have inadvertently pulled the gear lever into the reverse position when attempting to pull the tipping lever, since the two levers are side by side. The vehicle was able to move because the parking brake had not been applied.
HSE found that the stop block above the input hopper at the time was ineffective in stopping the reversing dump truck due to a combination of insufficient height and the ramping of sand and gravel used in the construction of the stop block. The metal stop block and the compacted material on top measured 41cm. A build-up of tipped material in front of the block had effectively allowed it to act as a ramp which a large wheeled vehicle was capable of driving over.
During the investigation, the built-up material was removed and the ground in front of the stop block was dug out to reveal its full height of 63cm, which would have prevented the dumper truck from accidentally being reversed.
D Geddes (Contractors) Ltd was fined £200,000 after pleading guilty to breaching Regulation 6 of The Quarries Regulations (as amended) 1999.
HSE Inspector Richard Noble said, "The task of reversing a heavy vehicle to the stop block of an input hopper of a processing plant is an inherently dangerous one. D Geddes (Contractors) Ltd should have identified the risk of the vehicle reversing over the input hopper stop block and the driver being injured, or killed, and ensured measures were in place to prevent this from happening. There is well-established guidance available on safe tipping at quarries, which if followed, would have prevented this tragic incident."